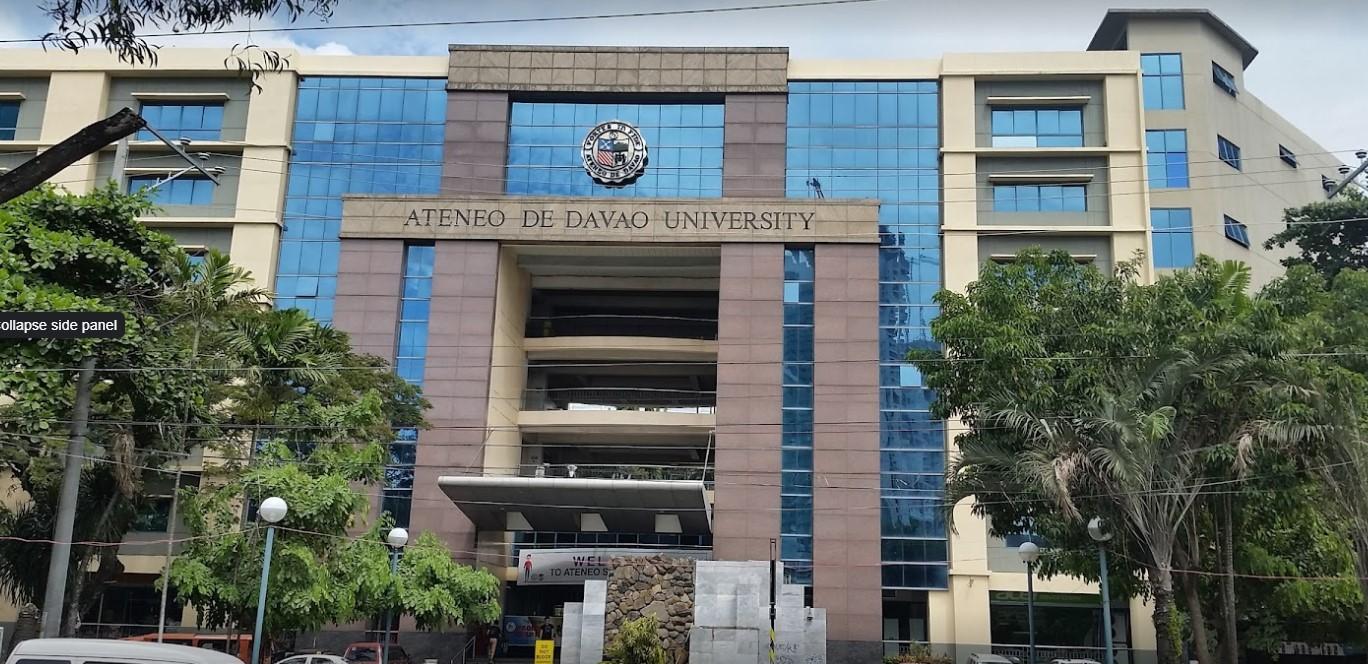 Ateneo de Davao University
Category
Any chronicle of Ateneo de Davao University's past begins with 1948, when American Jesuits, led by Fr. Theodore Daigler, assumed responsibility for St. Peter's Parochial School then located along Jacinto Street in downtown Davao. With missionary zeal, the American fathers and Filipino scholastics built up Ateneo de Davao from a basic education unit to a small Liberal Arts college for men in 1951. In 1953, women students were welcomed to the college.

Courses leading to college degrees in Liberal Arts and Business were taught in a wooden hall named after St. Robert Bellarmine SJ. (Bellarmine was a 16th century Italian Jesuit bishop who, being an outstanding theologian, lecturer, and writer, was meant to inspire rigorous intellectual pursuit in the service of the Church.)

By the 1960s, the student population had risen enough to warrant the construction of a hall in honor of St. Peter Canisius SJ, a Dutch Jesuit preacher, and writer who defended the Catholic faith among German-speaking peoples of the sixteenth century. Canisius Hall is the oldest existing structure on the campus today.
Canisius Hall witnessed the development of postgraduate Ateneo education—the College of Law in 1961 and the Graduate School in 1968. The College of Law was established ten years after the first college courses were offered. Ranked as one of the Top Ten Law Schools of the country by the Supreme Court of the Philippines, the College of Law has maintained this excellent distinction and tradition for many years. Read more
E. Jacinto Street
8016 Davao City
Philippines
CONTACT INFORMATION
Telephone available only from 8AM to 5PM PHT (+8:00 GMT)
Tel +63 (82) 221.2411
Fax +63 (82) 226.4116
Local numbers for Operator Assistance:
8209, 8210, 8211, 8232, 8362, 8780, 8786
Email: contactus@addu.edu.ph
Website: www.addu.edu.ph
ADMINISTRATORS CONTACT INFORMATION
CAMPUS POSTAL & eMAIL ADDRESSES
Main Campus mailing address:
Ateneo de Davao University
Roxas Avenue, 8016 Davao City
Philippines
e-Mails:
School of Arts & Sciences
Computer Studies: cs@addu.edu.ph
Humanities & Letters: human.letters@addu.edu.ph
Social Sciences: ss.gradschool@addu.edu.ph
School of Business & Governance
sbg.dean@addu.edu.ph
School of Nursing
nursing@addu.edu.ph or lobernales@addu.edu.ph
School of Engineering & Architecture
enggarchi@addu.edu.ph
School of Education
glmontalan@addu.edu.ph
College of Law
lawschool@addu.edu.ph
Main Campus has the School of Arts and Sciences, School of Business and Governance, School of Engineering and Architecture, School of Education, School of Nursing, College of Law.
High School mailing address:
Ateneo de Davao University – High School
Acacia Street, Matina 8021 Davao City
Philippines
e-Mail: hs.principal@addu.edu.ph
Grade School mailing address:
Ateneo de Davao University – Grade School
MacArthur Highway, Matina 8021 Davao City
Philippines
e-Mail: gs.registrar@addu.edu.ph
The Institutional Communications & Promotions Team
http://www.addu.edu.ph/icommp
Ateneo de Davao University
Roxas Avenue, 8016 Davao City
Philippines
Email: commsteam@addu.edu.ph
Follow us on Twitter: @ADDU_Official
Add us on Facebook: http://www.facebook.com/ateneo.dedavao
Contact Info
6/F Community Center of the First Companions, Ateneo de Davao University, Roxas Ave, Poblacion District, Davao City
Address
6/F Community Center of the First Companions, Ateneo de Davao University, Roxas Ave, Poblacion District, Davao City, 8000 Davao del Sur
Share