Finding a job and perfect company can be a challenge. You want to make sure that you find a place where you'll be truly happy and where you can achieve your goals.
At the same time, you want to make sure that the company you choose is reputable and will offer you opportunities for growth both professionally and personally. Luckily, there are several ways to make sure that you're finding the best company for your job search.
In this article, we will explore how to find a great company by using various techniques such as networking, researching, and keeping an open mind. We will also discuss how to properly evaluate companies and what to look for in order to find your dream job. Finally, we will give tips on how to make sure that your experience with a new employer is as positive as possible.
How to Find a Great Company to Apply a Job
Finding a great company to work for is the first step in finding your dream job. To ensure the company is well-suited to what you're looking for, it's important to do your research and get a clear understanding of it and its strategies.
Begin by looking into the company's history, values, mission statement, and culture. This will tell you a lot about how the company operates, what they stand for, and how they make decisions. Additionally, take some time to research their financials and products/services.
What are their areas of growth?
What challenges have they faced?
How do they handle customer complaints?
By having a better understanding of these elements, you can get an idea of whether or not the company is right for you. Another key factor to consider when researching a potential employer is industry trends;
What is its current market standing?
Who are its competitors?
What does the industry look like 5 years from now?
Keeping up with industry trends can give you valuable insight as to where the company may be headed in the future and if it makes sense for you long-term.
Look for Companys' Reviews
To get a good sense of what it might be like to work for a company, it pays to look at employee reviews. Look at what current and former employees are saying—both on mediums like Indeed, JobStreet, BestJobs, and Mynimo.include DavaoCorporate.
When considering reviews, pay attention to both the positive and negative comments. Look for details on the types of projects or tasks the person had to do and how they felt about it. Also, look for comments about the company's leadership, culture, benefits and work-life balance. This will help you understand what kind of environment you would be entering into if you decided to apply for positions with the company.
Additionally, don't only read written reviews but also watch video interviews with current or former employees. It's easier to pick up on nuances when hearing someone speak that may not come across in written form. With videos available online of people talking about their experiences with different companies, it helps create an even more realistic view into applying for a job at a certain organization.
Staying up to date with the latest industry topics and trends is essential when looking for a great company to work for. Not only will it give you an edge in the job application process, but it can also help you understand the company's culture and mission.
Here are a few ways to stay in the know:
📖 Read Industry Journals
Industry journals are filled with detailed accounts of the latest trends, news, and applications of technology. They're great resources for discovering new technologies or understanding how different organizations have adapted their processes to stay competitive in the market.
Social media is a great way to keep up with industry leaders—both on a professional and personal level. By following successful entrepreneurs and business leaders on Twitter, LinkedIn, or other social networks, you can gain insights into their operations and new initiatives they may be undertaking.
📖 Attend Networking Events
Networking events can provide invaluable insights into your target industry as well as potential employers. They're an excellent way to meet people and get your foot in the door at companies you're interested in working for—and who knows? You may find your dream job there!
Assess the Benefits & Culture of the Company
When embarking on your job hunt, it's important to find a company that is aligned with your values and aspirations. An attractive salary will only mean so much if the company's values, culture and benefits don't match up with what you are looking for.
Here are a few things to consider when assessing a potential employer:
Take the time to research what kind of benefits the company offers. Do they have access to health insurance or other healthcare benefits? Are there perks like vacation time or flex schedules? Is there an employee stock purchase program? These factors can greatly impact your quality of life, both in and out of work.
Company culture is an incredibly important factor when deciding on an employer. You should ask yourself if you can see yourself fitting in and thriving in this environment. What are their core values? Do employees enjoy their work? What activities do they participate in outside of work hours? All of these questions will help you get a better sense of the company dynamic before applying.
🏢 Alignment
Most importantly, determine if the company's mission aligns with yours. Does it speak to the causes that you care about most? Can you imagine yourself devoting your time and energy towards this shared goal? By finding a job at a place that you truly believe in, you will likely feel more fulfilled and motivated than ever before!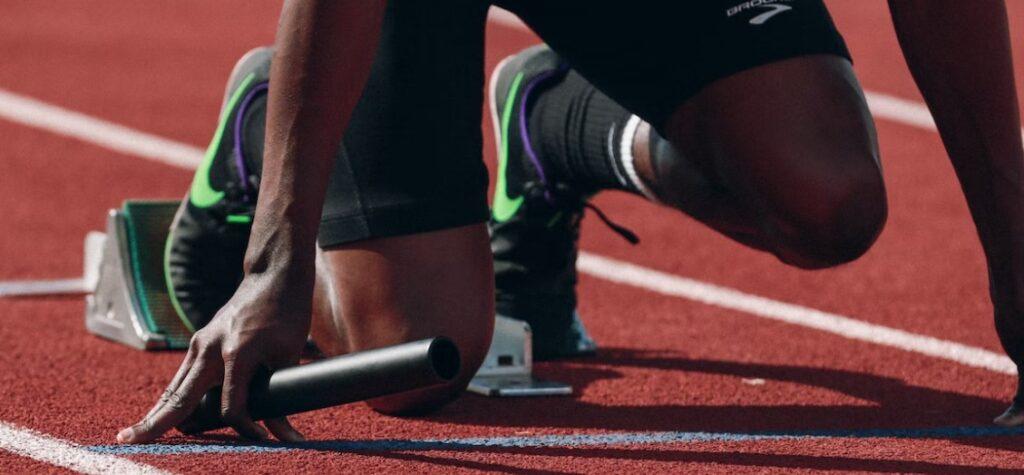 Determine Your Suitability for Different Positions
When searching for a dream job, it is important to consider what type of roles and organizations you would be best suited for. It may be beneficial to evaluate your skills and experience in comparison to the needs of different companies. This can help you narrow down your search and ensure that you find a job in a company that will allow you to maximize your potential.
It is also important to recognize what type of positions would be the most suitable for your current skillset. If you are an experienced software developer, exploring software engineering roles in organizations looking for engineers may help speed up the process. If you are unsure about where to start, reading job descriptions on recruitment or job listing websites can provide you with an idea of what skills and qualifications are generally required by different organizations.
Another great way to determine whether an organization is suitable for your skill set is researching their past and current projects or initiatives. Companies with projects that match your interests may be more likely to have roles that fit your background and experience, giving you an edge when applying. Additionally, researching past employees' experiences can also provide further insight into whether they have had successful careers at the organization.
Finally, if possible, attending engagements such as career fairs or open houses can be a great way to determine if a company is the right fit for you before submitting an application. Networking with current employees or representatives of the organization can help inform decisions regarding whether it's worthwhile sending in a resume and going through the hiring process.
Prepare for Job Interviews and Networking
When you're looking for a job, your attractive résumé and cover letter are the first things potential employers will see. But once you've applied and been granted an interview, it's up to you to shine. It's important to research the company you're interviewing with to make sure that it is a good fit for you and that its culture aligns with your values and work experience. Additionally, it's important to practice interviewing skills beforehand, from how to approach questions to appropriate body language.
Preparing for networking events is also key. In-person networking can be one of the best ways to find out more about a company before applying or during the interviewing process. At networking events, be sure to bring business cards or contact information so that potential contacts can easily reach out afterwards. Also, aim to get someone at the company's contact information so that you can follow up later with any questions or further discussion points.
Moreover, don't forget the importance of online research! Many companies have corporate websites that provide detailed information on job positions and the overall mission of the organization. You should also look into websites like Glassdoor and LinkedIn which can provide additional insight into what it's like working for a certain company from other people's experiences.
Conclusion
Finding the right company to work for can make all the difference when it comes to starting a successful career. Researching potential employers is an essential part of the process, as is making sure the job is the right fit for you and the company. A well-crafted job application, including a attractive resume and carefully crafted cover letter, can also make a huge difference in the outcome of your job hunting experience.
By following the steps outlined above, job seekers can set themselves up for success in their job search. With the right strategy and effort, you can find your dream job and land a great company to work for.