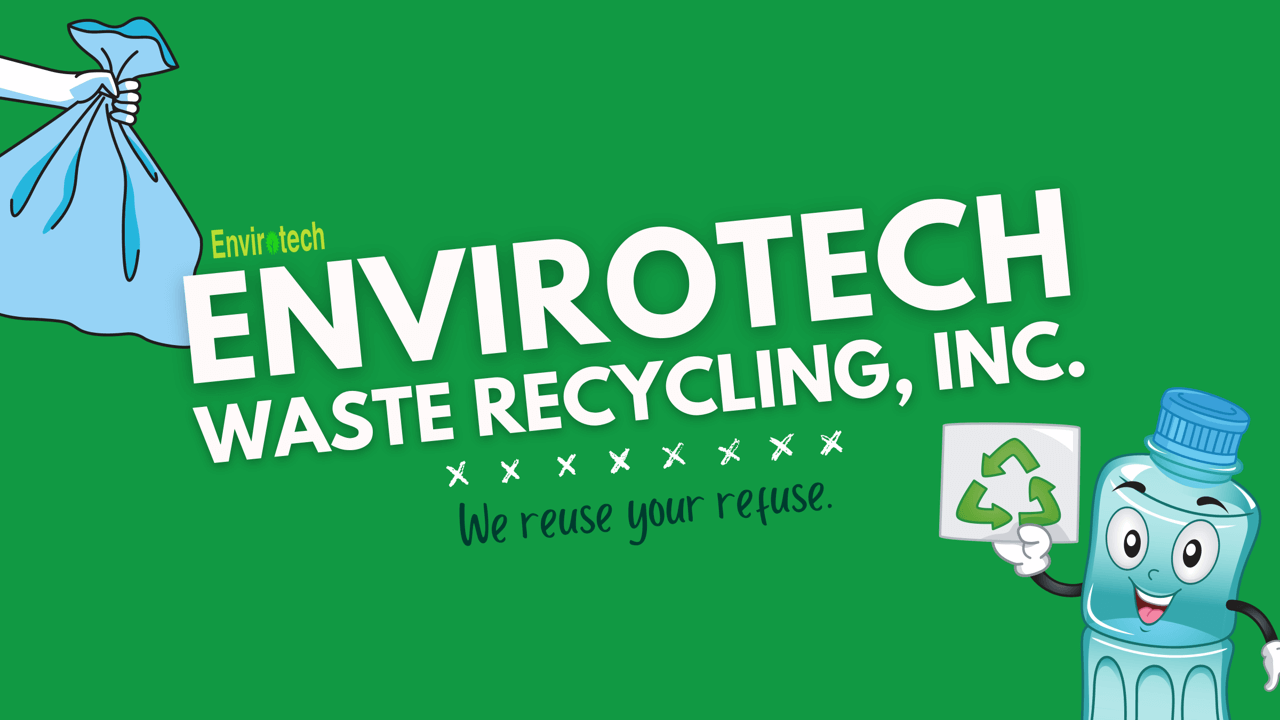 EnviroTech Winder recycling Inc
Category
Welcome to ENVIROTECH
We are a Leading Waste Management Company, Committed to The Environment
ENVIROTECH aims to reduce the global problem of plastic wastes by recycling and turning them into useful and beneficial products.
Solving the World's Plastic Problem with Envirotech
A picture of a plastic-free world is difficult to imagine. It is undeniable that despite their undecomposable nature, plastics serve many useful purposes. So functional, in fact, that we depend on them to carry out vital everyday activities. What's more impossible to imagine, however, is a picture of a world without seabirds and marine animals.
Fear of this vision prompted Envirotech Waste Recycling, Inc. (EWRI) to exist, in order to safeguard the welfare of whales, seals, turtles, and other aquatic creatures through plastic wastes recycling.
Envirotech is a recycling company established in Davao City in 2010 to help address the perennial plastic problem in the Philippines. Founded by Winchester O. Lemen, the company collects single-use or soft plastic wastes from local communities and private organizations and converts them into furniture, construction materials, household essentials, and other products.
Every year, the world generates over 300 million tonnes of plastic wastes but only a portion of these can be recycled. The rest remains dumped in landfills, and since most plastics take a hundred years to decompose, the landfills also take time to clear out. To help prevent the surplus of wastes from polluting the ocean, Envirotech makes recycling the better alternative.
Lemen said that people know how to religiously segregate biodegradable from non-biodegradable wastes, but the problem is that they don't know what to do with the mixed soft plastic wastes. These are usually the neglected wastes, because junk shops have no use for them.
from the lack of disposal sites, another problem that Envirotech seeks to address is the growing demand for wooden furniture made from trees. More than 10 years ago, the company made a breakthrough by creating school chairs and tables out of thousands of candy and junk food wrappers, shampoo sachets, polyethylene terephthalate (PET) bottles, and grocery bags.
Over the years, Envirotech has introduced more products into their catalog: tiles, pallets, bricks, pots and planters, lamps, garbage bins, canisters, picnic tables, lounging chairs, foot-disinfecting baths, and foot-operated alcohol dispensers, tables and chairs. Today, the company's latest project is a 28-sqm house made out of 95% plastic wastes. With each product consisting of 300 to 10,000 pieces of plastics, Envirotech helps reduce the amount of wastes that overpopulate landfills.
Instead of labelling plastics as one of society's evil opponents, Envirotech promotes proper recycling as a lasting solution to the world's plastic problem. When viewed through an imaginative and resourceful mindset, plastics are valuable wastes that can become useful again.
We are your Pac-Man dedicated to clear the Earth of plastic garbage. We are your waste management experts in transforming them into durable pieces of furniture, building materials and all you can imagine creative usable products. We partner with Companies who share our vision of safeguarding the environment. Envirotech is to fulfill the mission of maintaining a toxic free world and sustainable recycling of plastic waste. Thank you for trusting us.
Envirotech currently has recycling plants in Davao City, Claver in Surigao del Norte, Zambales, Nueva Ecija, and Koronadal City.
Contact Info
Samal Ferry Terminal, Sasa Barge Rd, Buhangin, Davao City, Davao del Sur
Address
Samal Ferry Terminal, Sasa Barge Rd, Buhangin, Davao City, Davao del Sur
Share