Today's corporate environment, effects of understaffing can pose significant negative effects for businesses. Understaffing occurs when the number of employees falls short of the workload demands, leading to several repercussions that can impact both employees and the organization as a whole.
Understaffing: When there are not enough employees to do the work, it can lead to stress, frustration, and low morale. This can also lead to mistakes and missed deadlines.
5 Strategies to Survive in the Company
Let's explore the effects of understaffing and what strategies that can help mitigate its negative consequences.
Recognizing the Impact of Understaffing
Understaffing places a considerable burden on employees and the organization. It is crucial for leaders to understand the potential consequences to effectively address the issue. Common effects of understaffing include increased stress levels, reduced productivity, compromised quality of work, missed deadlines, and diminished morale.
Identifying the Root Causes
To tackle the problem of understaffing, it is essential to identify the underlying causes. Some factors contributing to understaffing may include rapid growth, budget constraints, hiring challenges, or unexpected fluctuations in demand. Understanding these causes enables organizations to develop effective strategies to address the issue proactively.
Developing Solutions
Prioritizing Workload
Assessing and prioritizing tasks can help alleviate the strain caused by understaffing. By identifying critical tasks and reallocating resources accordingly, organizations can ensure that essential work is completed on time.
Temporary Staffing Solutions
Engaging temporary staff or leveraging external contractors can be a viable solution to bridge the staffing gap during peak periods or when faced with temporary resource constraints.
Cross-Training and Skill Development
Enhancing employees' skills through cross-training initiatives can provide flexibility and agility within the workforce. This enables employees to support each other in times of understaffing, preventing excessive workloads from falling on a few individuals.
Streamlining Processes
Identifying and eliminating inefficiencies in processes can help optimize productivity, allowing employees to achieve more with limited resources. Automation and technology solutions can also enhance efficiency and alleviate the burden on the workforce.
Strategic Hiring and Succession Planning
Implementing proactive hiring strategies and succession planning can help ensure an adequate workforce at all times.
By anticipating future needs and cultivating talent within the organization, businesses can minimize the impact of understaffing.
Encouraging Communication and Support
During periods of understaffing, open communication between management and employees is vital. Leaders should foster an environment where employees feel comfortable expressing their concerns and suggesting potential solutions. Regular check-ins, team meetings, and supportive feedback can help alleviate stress and maintain morale.
Monitoring and Evaluating
Regular monitoring of workloads, employee satisfaction, and productivity levels is essential in understanding the ongoing impact of understaffing. By identifying areas of improvement, organizations can make informed decisions to optimize resource allocation and prevent the reoccurrence of understaffing issues.
Sum it Up
Understaffing presents numerous challenges for businesses, affecting employees and overall organizational performance. However, by recognizing the impact, identifying root causes, and implementing proactive strategies, organizations can mitigate the negative consequences of understaffing. Prioritizing workload, exploring temporary staffing solutions, investing in skill development, streamlining processes, and fostering open communication can contribute to maintaining employee morale and productivity, even in challenging circumstances. By addressing these issues head-on, businesses can navigate periods of understaffing while sustaining a positive work environment.
FAQs
How can organizations address the effects of understaffing?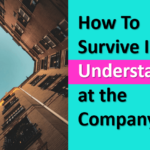 To address understaffing, organizations can consider several strategies. These include prioritizing workload by identifying critical tasks and reallocating resources accordingly, leveraging temporary staffing solutions during peak periods, implementing cross-training initiatives to enhance workforce flexibility, streamlining processes to improve efficiency, and adopting proactive hiring and succession planning practices.
How important is open communication in managing understaffing?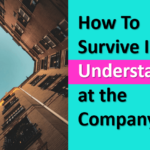 Open communication is crucial in managing understaffing effectively. It enables employees to express their concerns, share workload challenges, and provide valuable input on potential solutions. Regular check-ins, team meetings, and supportive feedback from management can help alleviate stress, maintain morale, and foster a collaborative environment where employees feel valued and heard.
What are the common causes of understaffing?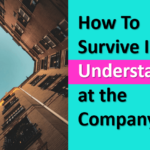 Understaffing can be caused by various factors, such as rapid growth without corresponding hiring, budget constraints limiting new hires, challenges in recruiting and retaining talent, unexpected fluctuations in demand, or organizational restructuring that results in a reduced workforce.
What is understaffing, and why is it a concern in the workplace?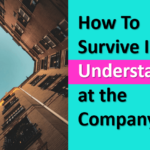 Understaffing refers to a situation where there are not enough employees to handle the workload demands of a particular organization or department. It is a concern because it can lead to increased stress levels, reduced productivity, compromised quality of work, missed deadlines, and low employee morale.