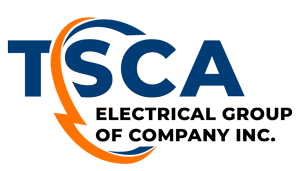 TSCA Electrical Group of Company Incorporated
Category
TSCA is a multi-disciplinary team of engineering experts that can successfully carry out projects of any size and complexity. Our team offers the most up-to-date, sustainable and trusted suppliers of electrical needs.
Although TSCA was just established in 2017, the company is composed of a group of respected engineers and staff with more than 10 years of collective experience in the field of electric and communications engineering, architecture, and civil works.
Electromechanical & Engineering Services
Industry-preferred Electrical Supplies
Fabrication and Other Services
Virtually any electrical needs you have – just ask!
Contact Info
Unit 7, San-Ei Trading Building, Diversion Road, Maa, Davao City
Share