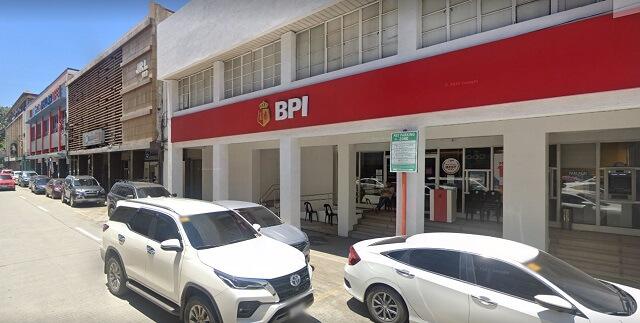 BPI Davao Corporate Center Branch
Category
BPI Davao Corporate Center Branch
Founded in 1851, Bank of the Philippine Islands is the first bank in the Philippines and in the Southeast Asian region. BPI is a universal bank and, together with its subsidiaries and affiliates, it offers a wide range of financial products and solutions that serve both retail and corporate clients.
BPI's services include consumer banking and lending, asset management, payments, insurance, securities brokerage and distribution, foreign exchange, leasing, and corporate and investment banking.
The bank has a network of 1,173 BPI, BPI Family Savings (BFSB), and BPI Direct BanKo (BanKo) branches and branch-lite units (BLU) nationwide. We also have over 2,700 ATMs and CAMs (Cash Accept Machines).
Overseas, we offer diverse value-added services through two banking subsidiaries: BPI International Finance Limited in Hong Kong and Bank of the Philippine Islands (Europe) Plc, which has a head office and a branch in London. This global presence is further strengthened through 139 international tie-ups, remittance centers, and representative offices in Hong Kong, Tokyo, and Dubai, which have been established to meet the financial services needs of overseas Filipinos.
The establishment of BPI, originally known as El Banco Español Filipino de Isabel II, ushered in the birth of the Philippine banking and finance industry. During this period, the bank performed many functions—from providing credit to the National Treasury to printing and issuing currency—effectively making it the country's first Central Bank.
Today, BPI proudly carries on the tradition of reinventing and redefining the country's economic landscape by financing many private and public sector initiatives and enterprises in support of economic growth and nation building. Our digital banking innovations and commitment to sustainability have helped build a better, more inclusive Philippines.
BPI is acknowledged as a leading provider of financial services and an industry pillar in the Philippines.
Our Vision
Building a better Philippines—one family, one community at a time.
Our Mission
We are your trusted financial partner, nurturing your future and making life easier.
BPI Credo
We believe our first responsibility is to our CLIENTS. If we understand and address our clients' financial needs, we will be entrusted with their most important financial transactions, and we will build lasting relationships. We do well when our clients do well.

We believe in our responsibility to our PEOPLE. We seek to hire the best people for each job, provide them with the means to perform at a high level and reward them fairly. We value integrity, professionalism, and loyalty. We promote a culture of mutual respect, meritocracy, performance, and teamwork. We strive to be the employer of choice among Philippine financial institutions.

We believe in our responsibility to our SHAREHOLDERS. We treat capital as a most valuable asset and seek to generate superior returns while being prudent in risk-taking, spending, and investment.

We believe in our responsibility to our COUNTRY. Our prosperity is greatly dependent on the well-being of our nation. We aim to be inclusive and responsible in nation building. Through BPI Foundation, we are committed to the welfare and sustainability of the communities we serve.
Our Core Values
N – We are Nurturing
We show concern for others
We help our customers achieve a better life
We serve with passion and care
I – We act with Integrity
We act honestly, responsibly, and respectfully at all times
We treat everyone with fairness
We deliver on our commitments and take ownership of our actions.
C – We are Customer Obsessed
We anticipate our customers' needs and serve with a heart
We innovate to give them the best solutions
We make it easy for our customers
E – We act with Excellence
We work as one to get the job done
We do things right the first time
We give our best to all
BPI Davao Branch Directory
Davao – Ayala Abreeza 2
GF Abreeza Mall, JP Laurel Avenue, Bajada, Brgy 20-B, Davao City 8000
(082) 2984779
Davao Agdao R. Castillo
BPI Building (beside Honda 3S Shop) R. Castillo Street Brgy Agdao Proper Agdao District Davao City
(082) 2853223
Davao Ayala Abreeza
1001-1004 Abreeza Mall, JP Laurel Ave., Bajada Barangay 20-B Poblacion District, Davao City
(082) 2257238
Davao Bajada
Units 2 & 3 Gutierrez Bldg., J.P. Laurel Ave., Barangay 19-B, Poblacion District, Bajada, Davao City 8000
(082) 2823920
Davao Buhangin
BPI Bldg. Km 7 Carlos P. Garcia Street, Bgry. Cabantian, Buhangin District, Davao City 8000
(082) 2256787
Davao Damosa
Door 1, Ground Floor, Damosa Building, Km 7 Angliongto Ave., Lanang, Barangay Alfonso Angliongto, Davao City
(082) 2340538
Davao Gaisano Mall
Ground Floor, Gaisano Mall of Davao, JP Laurel Avenue, Barangay13-B, Davao City 8000
(082) 2242471
Davao JP Laurel
JP Laurel Avenue corner Cabaguio St., Barangay Paciano Bangoy, Davao City 8000
(082) 2240707
Davao Lanang
Davao Agusan Road, Lanang, Brgy. Vicente Hizon Sr Buhangin District, Davao City 8000
(082) 3057799
Davao Oriental – Mati
Rizal Extension, Brgy. Central, Mati City, Davao Oriental
(087) 8115636
(087) 8115637
Davao Uyanguren
75 Magsaysay Avenue Corner Bangoy Street, Barangay 26-C Poblacion District, Davao City 8000
(082) 2215054
(082) 2820168
Panabo
National Highway, Barangay San Francisco, Panabo City
(084) 6284438
(084) 6284439
Surigao
Barangay Washington, #53 Rizal Street, Surigao City
(086) 8260361
(086) 2317125
Tagum Apokon
Tan Building Apokon Road, Barangay Magugpo East, Tagum City, Davao Del Norte 8100
(084) 6556190
(084) 6559290
Tagum Pioneer
50 Pioneer Avenue, Barangay Magugpo Central, Tagum City, Davao del Norte 8100
(084) 6557002
(084) 6559529
Davao South
Davao Ateneo
Lot 40A CM Recto Avenue, Barangay 34-D, Poblacion District, Davao City
(082) 2225735
Davao Ateneo Bangkal
Ground Floor, Student Town Center, Ateneo de Davao University – Senior High School Campus MacArthur Highway, Bangkal Talomo District, Davao City, Davao del Sur
(087) 2255857
(087) 2255924
Davao Corporate Center
115 CM Recto St. corner Rizal St., Barangay 38-D Poblacion District, Davao City 8000
(082) 2275548
(082) 2823268
Davao MacArthur
Doors 5-8 RSY Bldg., 109 Macarthur Highway, Barangay Matina Crossing, Talomo District, Davao City
(082) 2991987
Davao Main
Lot 40A CM Recto Avenue, Barangay 34-D, Poblacion District, Davao City 8000
(082) 2263941
Davao Matina
MGR II Bldg., Matina, Barangay Matina Crossing, Talomo District, Davao City 8000
(082) 2960669
(082) 2971100
Davao Mintal
Purok 12 Doors 4 & 5 VLG Bldg.. Sampaguita St., Davao-Bukidnon Road, Bgry. Mintal , Tugbok District, Davao City 8000
(082) 2255083
Davao Monteverde
Corner Narra Street and Monteverde Avenue, Davao City
(082) 2984600
Davao Quirino
E. Quirino Avenue corner Gov. Duterte St., Barangay 3-A Poblacion District, Davao City 8000
(082) 2263951
Davao Toril
Ground Floor, Student Town Center, Ateneo de Davao University – Senior High School Campus MacArthur Highway, Bangkal Talomo District, Davao City, Davao del Sur
(082) 2914630
(082) 2279761
Digos
Gaisano Grandmall Arcade Quezon Avenue Zone 1 Digos City Davao del Sur 8002
(082) 5532097
General Santos J. Catolico Ave
J. Catolico Sr. Avenue, Barangay Lagao, General Santos City 9500
(083) 5522099
(083) 5522098
General Santos Pioneer
Pioneer Avenue, Barangay Dadiangas West, Gen. Santos City 9500
(083) 5522402
(083) 5522411
Gen. Santos Santiago Boulevard
UNIT 2 G/F, SANTANNA BUILDING, Santiago Boulevard, Barangay Lagao, Gen. Santos City
(083) 5528884
(083) 3018846
Kidapawan
Quezon Blvd cor Osmena Drive, Barangay Poblacion, Kidapawan City 9400
(064) 5775872
(064) 5775871
Marbel
General Santos Drive, Barangay Zone II, Koronadal City, South Cotabato 9506
(083) 2282605
(083) 2282657
Tacurong
Door 1&2 G/F Tacurong Fit Mart Building, National Highway, Tacurong City, Sultan Kudarat 9800
(064) 2006863
(064) 2006862
Contact Info
CM Recto St. corner, 115 Rizal St, Davao City, 8000 Davao del Sur
Address
CM Recto St. corner, 115 Rizal St, Davao City, 8000 Davao del Sur
Share