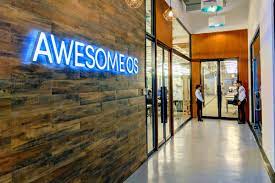 Awesome OS Davao
Awesome OS goal is to change and revolutionalize the BPO industry through partnering with different start-up companies in the US. We also aim to develop world-class office facilities that provide our team members with a light working environment. Our dream has always been to change lives by providing jobs to Davao City community.
Back in 2006, we started as a signage and web development company. Fast forward to 2010, the customer service industry came and grew our entire team to almost 2,000 members.
Awesome OS provides high-touch, personalized customer experience for hyper-growth internet and eCommerce companies.
We have developed a unique results-driven approach to customer service, based on 12 years of partnering with over 90 high-growth startups and mid-size companies.
Contact Info
Ayala Business Center Matina Town Square, Gen. Douglas MacArthur Hwy, Davao City
Share